A few months ago a customer ordered 2 sets of Social Media Cushions. Fast forward to this week and we've received a message letting us know that the Telegraph wrote an article about his company (Sendible) and that our cushions were featured in the photo!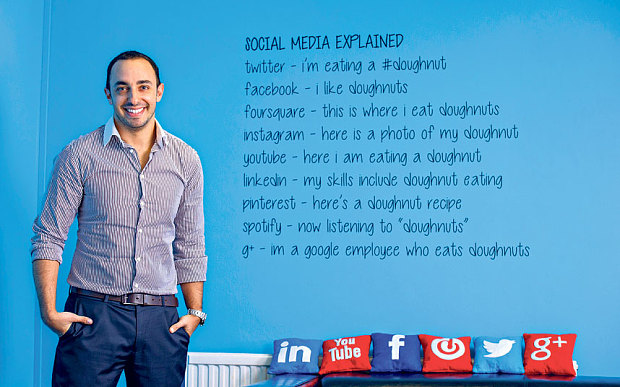 A huge congrats on the article Gavin and thank you for letting us know about it!
You can read the full article here.